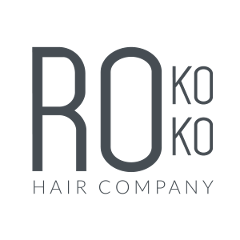 Our company is a family business. It was founded in 1999 in Warsaw. It provides a wide range of services and products.
We are just like you – we simply love beautiful hair. For several years, we have been helping our Clients with their hair loss problems. Now, we would like to present you our innovative keratin fibers which will help you get the hair you have always dreamed about, but for various reasons could not have.
We are here for you and your hair.
Where to buy Lion's Hair?
ul. Pałacowa 4 lok. U6
15-064 Białystok
85 555 55 35

ul. Pomorska 1a
85-046 Bydgoszcz
52 300 24 32

ul. Waszyngtona 18
42-217 Częstochowa
34 390 39 62

ul. Dębinki 7d lok.4
80-211 Gdańsk
58 309 54 30

ul. Abrahama 6/2
81-352 Gdynia
58 309 59 90

ul. Daszyńskiego 59/III
44-100 Gliwice
32 708 79 94

ul. plac Rostka 3
40-074 Katowice
32 708 70 33

ul. Szlak 24
31-153 Kraków
12 630 04 26

ul. Lubartowska 36/1
20-094 Lublin
81 222 22 36

ul. Żołnierska 17 
10-560 Olsztyn 
89 621 49 90
ul. Kośnego 33/39
45-056 Opole
77 307 59 95

ul. Garbary 6
61-867 Poznań
61 649 44 27

ul. B. Krzywoustego 65/U1
70-251 Szczecin 
91 351 67 15

ul. Kościuszki 52
87-100 Toruń
56 363 69 95

ul. Targowa 12 
03-731 Warszawa
22 871 94 22
ul. Roentgena 3
02-781 Warszawa
22 871 94 23

ul. Pereca 23b
53-443 Wrocław
71 308 74 28

ul. Bolesławiecka 1
(wejście od ul. Legnicka 44)
53-614 Wrocław
71 308 74 29

ul. Jana Sobieskiego 11
65-071 Zielona Góra
68 445 59 91