HAIR THICKENING FIBERS LION'S HAIR
We all want to have amazing hair – both men and women –. Unfortunately, the reality is not always so bright. Hair can become matted, thin, brittle – they even can fall out in clumps, due to various external and internal factors. The reasons for such a state of affairs are plentiful – stress, unhealthy diet, hormonal problems, and genes. Are you worried about your hair condition? You do not need to do so anymore, as you are in good hands. We will do our best to solve your problem.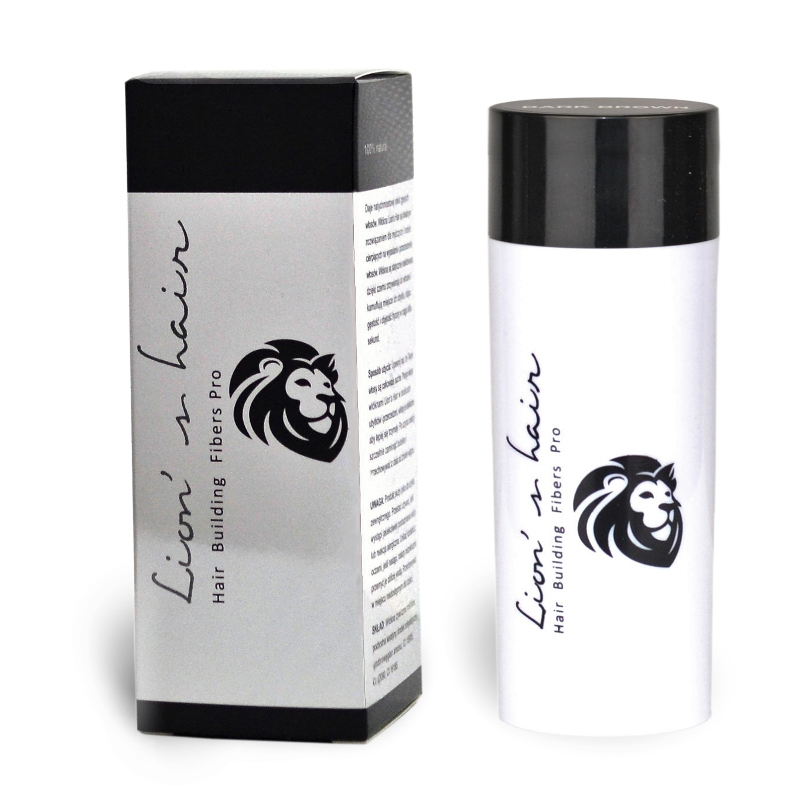 Does your hair condition do not allow you sleep? Do you dream about as thick haircut as in magazine? And the only thing you have is another "bad hair day"? Your hair makes you feel not comfortable in dealing with others?
it doesn't need to be like this…
All you need is
Lion's Hair.
See how Lion's Hair works
Money back
If our product does not meet your expectations, send it back within 14 days from its date of delivery, and we will refund its value.
Loyalty discount
up to 10%
For your next order, we offer discounts
Our loyaly programm is about to give you discount for next orders.
Discounts are automatically calculated for all registered in our datebase.
Next disount will be add as previous order is complated.
By making an order without login in or as a new client will not make discount calculate.
Discounts are calculated as follows:
first order – no discount
second order – 3% discount
third order – 5 % discount
fourth order  – 8 % discount
fifth and more – 10% discount
Before and after using Lion's HAIR